WordSmash!
WordSmash is a fast paced word game for Android phones and tablets. Race against the clock to find as many words of three letters or more as you can. Collect points and bonuses as you go. Gain more time and points for longer words but watch out for penalties. Suitable for kids and adults alike.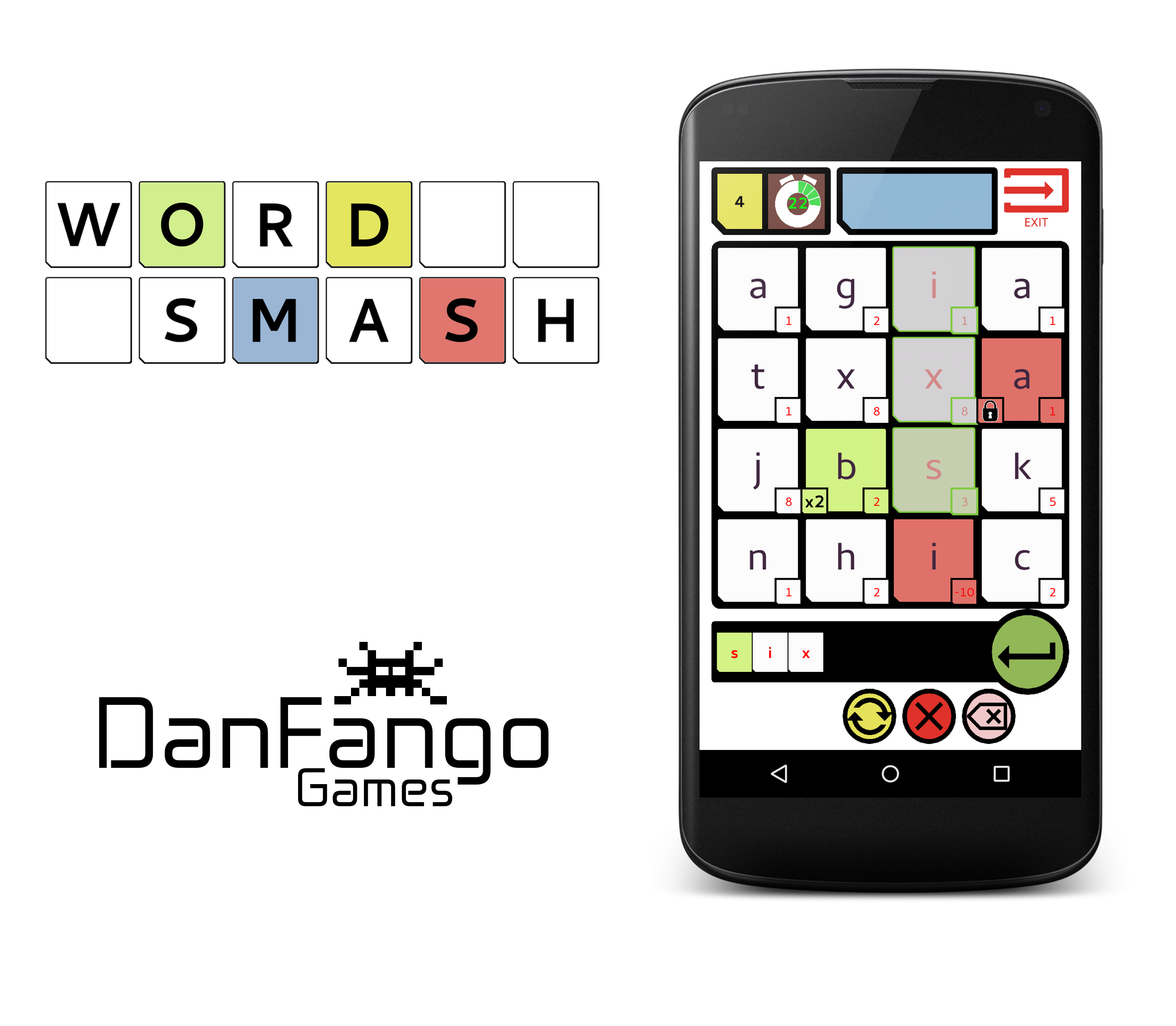 Simple, addictive game play
Train your brain and expand your vocabulary
Race against the clock
Compare your scores to other players on online leaderboards
Choose from 3 different grid sizes
Over 20 achievements to collect
Free to play the ad supported version with the option of an in-app purchase to remove ads
Optimised for tablets and phones
Whether you are a word game addict, a casual puzzler or a student learning English and looking for a fun game to practice your vocabulary skills, WordSmash is for you.
Choose from three different grid sizes. Challenge your friends to beat your high scores. What will your strategy be to get that high score? Will you try to find as many short words as you can or perhaps try for longer, high scoring words? The choice is yours, but make sure you don't run out of time.